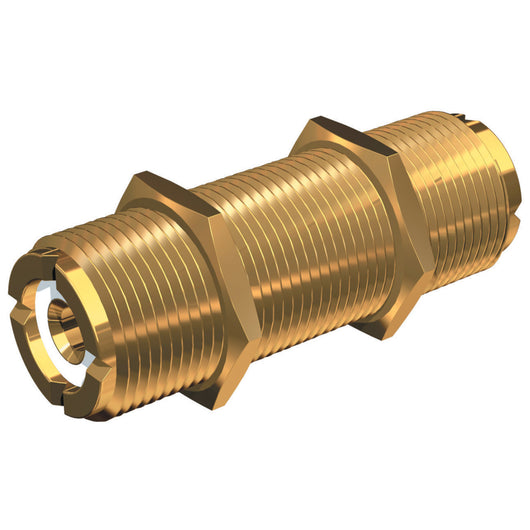 Shakespeare PL-258-L Barrel Connector [PL-258-L-G]
Regular price $17.95 $10.99 Sale
Shakespeare's Style PL-258-L-G is a longer version of the PL-258, with added hex nuts. It is useful for joining two PL-259-ended cables together through a bulkhead neatly. The nuts provide a way to snug the connector to the bulkhead. PL-259-ended cables can then be attached to both sides.


Bulkhead mountable

Barrel connector for PL-259-ended cables - extra length and including nuts, for mounting through a bulkhead

Gold-plated brass to better withstand the elements and to minimize traditional connector-borne signal loss.
Specifications:
Type: Misc
Box Dimensions: 1"H x 3"W x 3"L WT: 0.1 lbs
UPC: 719441110918