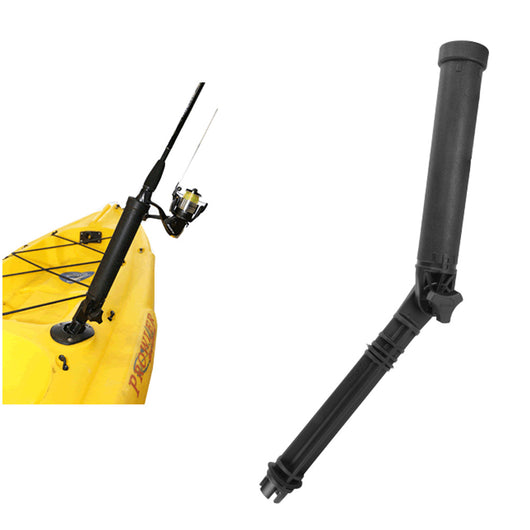 Scotty 480 Gimbal Adapter w/Rocket Launcher [480]
Regular price $34.49 $26.99 Sale
Gimbal Mount Adapter w/Rocket Launcer Rod Holder

A perfect combination for all your kayak angling needs...

The Scotty Gimbal Mount Adapter with Rocket Launcher Rod Holder transforms the existing gimbal mount on your watercraft into a fully adjustable fishing rod holder.

The fully adjustable 'Rocket Launcher' style rod holder lifts your reel up and away from the water line.

Light weight, yet incredibly strong, the 453 Gimbal Mount Adapter is manufactured with engineering grade composite materials.

This gear combo is built to last and made to work, with no extra mounts or drilling of holes required.