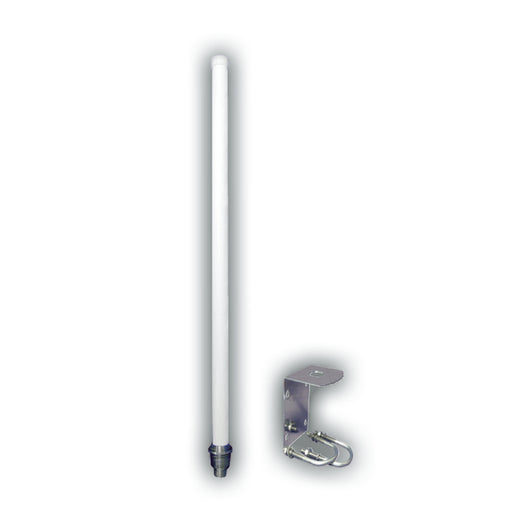 Digital Antenna Cell 18" 288-PW Dual Band Antenna - 9dB Omni Directional [288-PW]
Regular price $139.00 $102.99 Sale
Cell 18" 288-PW Dual Band Antenna - 9dB Omni Directional
Digital Antenna's 288-PW universal 18" dual band cellular antenna is ideal for many applications, including boats, RVs, homes and offices. This omni-directional 9dB gain cellular antenna improves signals on cellular (810-900 MHz) and PCS (1800-1990 MHz) bands, offering excellent performance in a compact design. When communication is critical, our award-winning antennas make the connection.
Model 288-PW is the same outside antenna that is included with the PowerMax 4KSBR-50U Small Building Repeater System and 4KMR-30U Mobile Repeater System.
All of our antennas are made in the USA, assembled, tested and tuned by hand for maximum performance, quality and durability.
Features:
Powerful brass radiators
Soldered connections
Power directing ferrite choke bead
High gloss urethane finish
316 stainless steel ferrule
9dB gain
This product may not be returned to the original point of purchase. Please contact the manufacturer directly with any issues or concerns.
Specifications:
Antenna Band: CELL
Length (Inches): 18"
Box Dimensions: 4"H x 4"W x 26"L WT: 1.15 lbs
UPC: 839494001862
Quick Guide (pdf)